In a volume-based service desk pricing model (i.e. per ticket), a frequently asked question from potential clients is, "What's your incentive to lower the monthly volume?" The short answer for any well-run service desk is retaining happy clients. In reality, though, the answer is far more complicated. Considering the fact that IT systems and applications are perpetually evolving, clients should expect some volume of support tickets as end-users adapt to the latest version of existing tools (i.e. Microsoft Office products) and clients leverage emerging technologies that a service desk is designed to address.
The good news is that utilization-based pricing is typically more cost-effective than an internal staffing model, especially when factoring in the compensation of full-time employees during slow periods and overtime during peak periods.  That being said, monthly operational costs can be further reduced when eliminating unnecessary tickets wherever possible.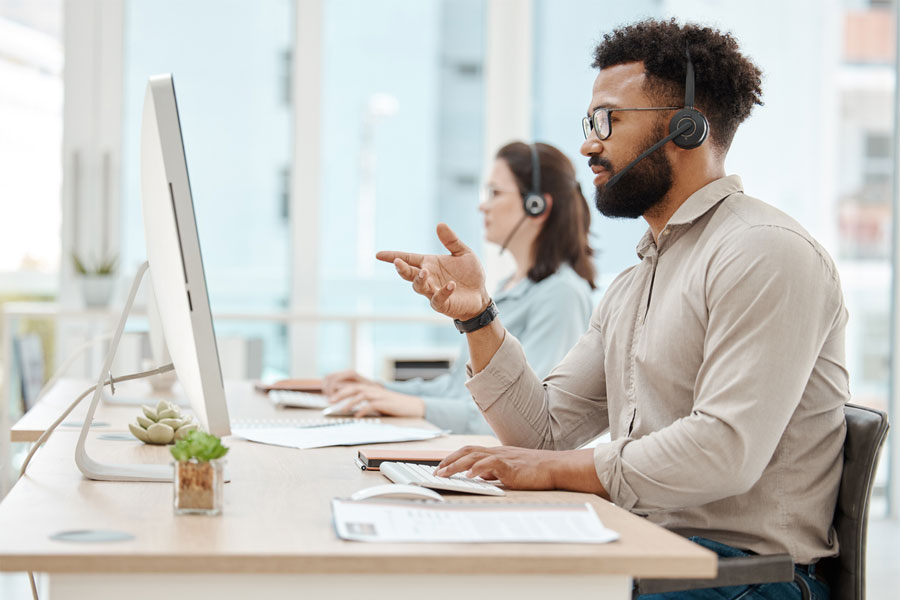 Top 5 Processes to Minimize Tickets in Per-Ticket Pricing Model
Below are the recommended processes that effective service desk providers employ to minimize superfluous tickets in a per-ticket pricing model.
1. Don't log all contacts as tickets
After the agent authenticates the caller, the next question needs to identify if there is an open ticket for this particular issue. If the end-user can't recall the number, the agent should be able to search their history for tickets pending resolution or reopen tickets that were initially addressed unsuccessfully. Internal service desks may see no financial drawbacks to having IT staff create one ticket per contact, but in an outsourced service desk per-ticket pricing model, following that process versus updating open tickets for unresolved technical issues manifests itself in unnecessary costs. In addition, following a 1:1 contact-to-ticket ratio approach can skew metrics such as First Contact Resolution rates, Average Handle Time, and incident category and configuration item breakdowns. Without accurate insight into all service desk activities, tracking internal costs and trending data is more of a guessing game, and remediation tactics are equally uninformed.
2. Leverage self-help capabilities
An effective service desk continually updates knowledge base articles and FAQs that promote self-sufficiency for end users. While it is the service desk agent's primary function to resolve technical issues for end-users as quickly as possible, a high volume of "how-to" contacts or ones that aren't prompted by an interruption in IT functionality are teachable. Empowering end-users to resolve recurring tasks themselves can have long-term, cost-saving benefits.
3. Promote contact avoidance
The service desk should notify end users of company-wide known problems via Interactive Voice Response (IVR) and end-user portal scrolling alerts. Since most service desks assess fees based on agent utilization and workloads, any strategy that minimizes live agent interactions will reduce service desk outsourcing costs. If the service desk generates a ticket every time the agent handles an end-user contact simply to inform them of a known issue, it's in the client's best interests to build an internal culture that deters unnecessary contacts.
4. Develop the IT Service Management (ITSM) platform or ticketing system
ITIL-verified ticketing systems offer ticket workflow templates or web form capabilities to ensure efficient routing to the appropriate team for resolution. Unfortunately, those capabilities are not always available out-of-the-box. Although they are still tickets by definition, web-submitted service requests that do not require interaction with an agent (i.e., HR onboarding/offboarding) are eliminated from the billable monthly totals. It's in the best interests of the client to build out the workflow capabilities and encourage their employees to submit forms rather than have the service desk do it for them at the per-ticket rate.
5. Make problem management your recurring mantra
The ideal ticket reduction strategy is to prevent recurring incidents before they even happen. That's why the service desk team lead typically performs root-cause analysis during their daily review of the incident and Automatic Call Distribution (ACD) metrics and looks for patterns in incident categories. Once a larger problem is identified, the lead notifies the appropriate team (infrastructure team, desktop technicians, etc.) to eliminate any problem originating outside of the Level 1 service desk's control.
Ultimately, even the most technically savvy end-users operating in the most stagnant IT environment will direct some support volume to the service desk. But it's up to the managed service provider to establish these ticket reduction processes well before the solution goes live and manage them on an ongoing basis.
In a per-ticket pricing model, it's reasonable to expect the service desk vendor to implement mechanisms for streamlining ticket volume. That means creating a process in which only remotely resolvable Level 1 incidents that require additional technical expertise prompt interaction with a service desk agent.