What's New in Windows 11
On October 5, 2021, Windows 11 became available as a phased-in free upgrade for Windows 10 users. New eligible devices will be offered the free upgrade first. Then over time, additional devices will be offered the free upgrade based on hardware eligibility, age of the device, and other factors that impact the upgrade. All devices will be offered the free upgrade by mid-2022.
You can check to see if Windows 11 is ready for your device by going to Settings > Windows Update, then selecting "Check for Updates."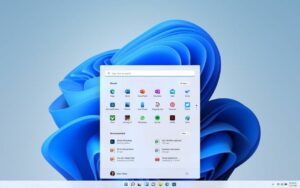 The updates and improvements include:
There are new designs and sounds to customize your environment.
The Start menu utilizes the cloud and Microsoft 365 to show you your recent files no matter what device you were viewing them on.
Snap Layouts, Snap Groups, and Desktops provide a way to multitask and optimize your screen.
Chat from Microsoft Teams is integrated into the taskbar for a faster way to connect to the people.
Windows Hello for Business replaces passwords with PINs or biometrics that stay locally on the device.
Widgets, a new personalized feed powered by AI, provides a faster way to access the information you use frequently.
A new Microsoft Store was rebuilt making it easier to search and discover apps, games, shows, and movies in one location.
New accessibility improvements were built for and by people with disabilities making the system easier to use.
The Store will allow more developers and independent software vendors (ISVs) to bring their apps to the Store.
Windows 11 is optimized for touch, digital pen, and voice input.
Windows 365 is a desktop operating system that's also a cloud service. From another internet-connected device, including Android and macOS devices, you can run Windows 365, just like a virtual machine.
Businesses can use Windows in Azure Virtual Desktop in the new Windows 365.
You can deploy Windows 11 to your devices using Windows Autopilot, Microsoft Deployment Toolkit (MDT), or Configuration Manager.
The minimum system requirements for Windows 11:
1 Gigahertz (GHz) processor with 2 or more cores on a 64-bit processor
4 gigabyte (GB) RAM
64 GB of hard drive storage
UEFI system firmware secure boot compatible (secure boot prevents malicious software from loading when your PC starts up)
TPM Version 2 (trusted platform module for hardware-based security)
DirectX 12 compatible graphics card with WDDM 2.0 driver
High definition (720p) display with 8 bits per color channel
In other blogs, we will cover what this means for businesses and how IT teams can utilize the new features.
Looking for help identifying how best to use Windows 11 in your business? Mechdyne can help!