Get in Touch
with Mechdyne
Mechdyne welcomes your requests, inquiries, or comments.
Please complete the form below or call our Corporate Headquarters at +1.641.754.4649
Thank you for your message.
It has been sent!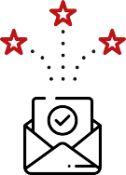 Mechdyne's Global
Headquarters Locations
Mechdyne has worked with organizations in more than 60 countries to deliver unique,
innovative solutions. We look forward to many more.
Our primary office locations:
Mechdyne Americas
AV/VR Headquarters
Mechdyne Technical Center
Mechdyne Software Services
192 Ballard Court, Suite 300
Virginia Beach, VA 23462
Mechdyne Engineered Display Structures
Mechdyne Sales & Service Locations
Arizona

California

Colorado

Florida

Iowa

Illinois

Louisiana

Maryland

Minnesota

Missouri

Nevada

New Mexico

North Carolina

Texas

Virginia

Washington D.C.

Wyoming

Ontario, Canada

Birmingham, United Kingdom

England, United Kingdom

Kuala Lampur, Malaysia
Mechdyne Europe Ltd. is a Mechdyne Corporation company registered in England and Wales under the company number:
5079006.Registered office: 11 Merus Court, Meridian Business Park, Leicester, LE19 1RJ, United Kingdom. VAT number: 861246724.