Google Workspace in Healthcare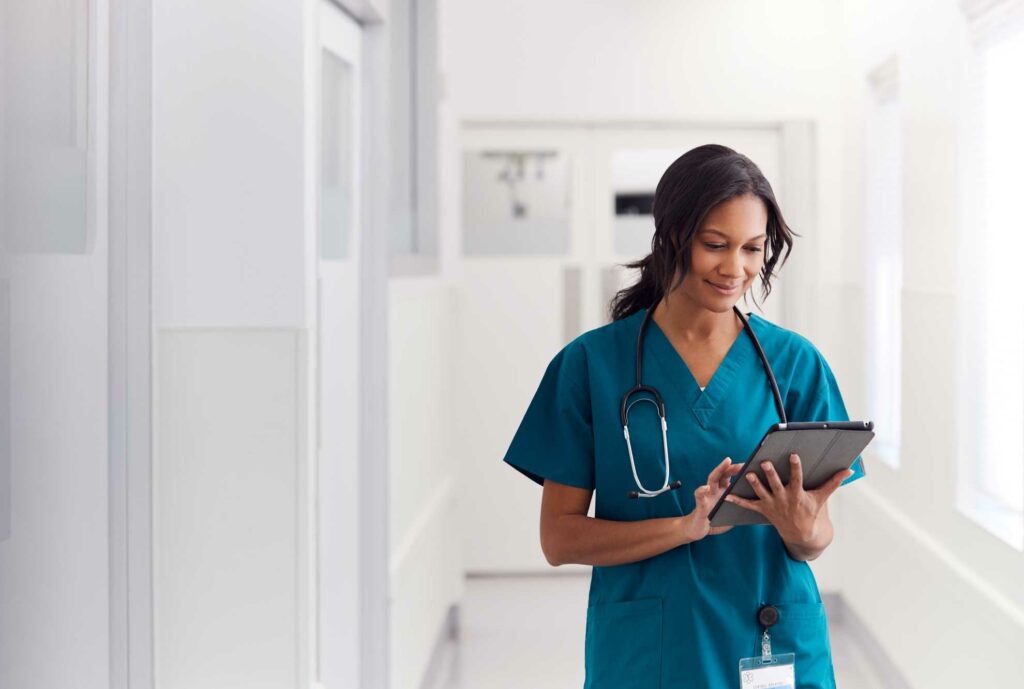 Healthcare is different when compared to other industries. Information availability, data security, and real-time collaboration are all critical to working in healthcare. The information within the patient medical file has to be accurate, complete, and directly available.
Collaboration between healthcare professionals and patients through real-time communication improves patient care. On top of that, all that data must be kept secure through HIPAA and other security requirements.
Google Workspace is becoming popular with healthcare groups because of the security, cost savings, and mobile work it enables. However similar to other productivity suites, many users have not used Google's programs in these types of situations. These Google Workspace tips will help a healthcare organization to improve the patient experience and make mobile healthcare easier.
Mobile Device Management (MDM) Keeps the Organization Secure from Anywhere
Technology improvements, new software, and major disruptions like COVID have enabled (or forced) work from outside of traditional settings. Healthcare is no exception. While healthcare staff works on the go using mobile devices or other devices standards, control, and governance can be maintained.
Google's MDM solution can encrypt and manage Android and iOS devices. Once installed, administrators can wipe the organization's information and allow access to business systems and cloud storage. Implementing MDM and device-level encryption allows healthcare providers to work from anywhere at any time and still maintain security compliance.
Google Drive Repository Enables Secure Collaboration and Version Control
Cloud services have become increasingly popular because of the ease of access to information, cost of ownership compared to on-premise hardware, and security baked into the systems. Using Google Drive, healthcare workers can safely store and access patient and organizational documentation and information.
The syncing and sharing feature of Google Drive allows people to access, share, and collaborate on files. Version control and governance are also easier when individuals are not emailing documents back and forth.
After implementing Google Drive and Workspace, organizations have one portal where everyone, who has access, can find all important information from any MDM-managed device.
Improve Daily Efficiency with a Paperless Platform
Utilizing Google Drive, doctors and nursing staff can store and share digital copies of X-rays, CT scans, voice and video messages, and other diagnostic tests. The files update in real-time in a secure and paperless environment.
For increased productivity, teams can track information in Google Docs or Sheets, which automatically will be stored in the secure Google Drive. Outside of shared working documents, shift schedules, and the like, can be created and shared without printing and posting, or rewriting on large whiteboards.
Support Patients Remotely with Google Meet and Gmail
When healthcare providers can't meet in a clinical setting, they can use virtual care solutions, such as Google Meet. As with other productivity suites, Google Workspace also comes with email. With more security layers than the free "@gmail.com" email addresses, Google Workspace email is HIPAA compliant. This enables providers to communicate securely with patients within one system rather than having multiple email or communication solutions.
NOTE: If providers will use Google Workspace in connection with Protected Health Information (PHI), organizations need to work with Google to set up a Business Associate Agreement (BAA). Once in place, Google Workspace will be HIPAA compliant and may be used in connection with PHI.
A better patient experience with registration, communication, and feedback
Combining managed mobile devices, Google Forms, and Google Drive, it is not necessary to check every few minutes to see if there are new patients in the waiting room. With Google Forms, you create online registration forms. Patients will only have to fill in some information at a Chromebook kiosk.
These responses are immediately sent to Google Sheets to help staff keep track of the patient's queue. During the appointment with the patient, the doctor and nurse add administrative information to the same spreadsheet. These updates occur in real-time.
HIPAA and PHI Security
All the data for the patients are encrypted and Google Workspace is GDPR and HIPAA-compliant. As noted above, if organizations would like to use Google Workspace in connection with PHI, organizations must set up a BAA with Google. Once in place, most of the services included with Google workspace are HIPAA compliant and PHI secure.
---
Healthcare teams need secure, easy-to-use systems to stay productive from anywhere. Google Workspace can be a great choice for organizations. The suite enables remote productivity real-time collaboration. Caregivers can instantly access the most recent information anytime and anywhere. IT teams can focus on change management and larger projects.
Google Workspace is just the beginning, to learn more about IT solutions, contact us today.